Facial skincare treatments include a combination of manual and electrotherapy techniques to achieve maximum benefits. Treatments are tailored to individual requirements, they may be single sessions or part of a course of treatments, depending on treatment objectives and desired results.
Following a consultation to discuss treatment objectives, a bee-spoke treatment plan will be advised to target ageing skin, acne, scarring, pigmentation, congested skin, open pores, dull dry skin etc.
Electrotherapy Techniques
Microdermabrasion is a system of intense exfoliation and resurfacing using ultra fine crystals that rejuvenate the skin.
Microneedling Therapy stimulates the natural production of collagen and elastin by causing tiny punctures to the skin, creating a wound healing response. Microneedling may be combined with Cliniccare mesotherapy cocktails for an enhanced and more targeted treatment.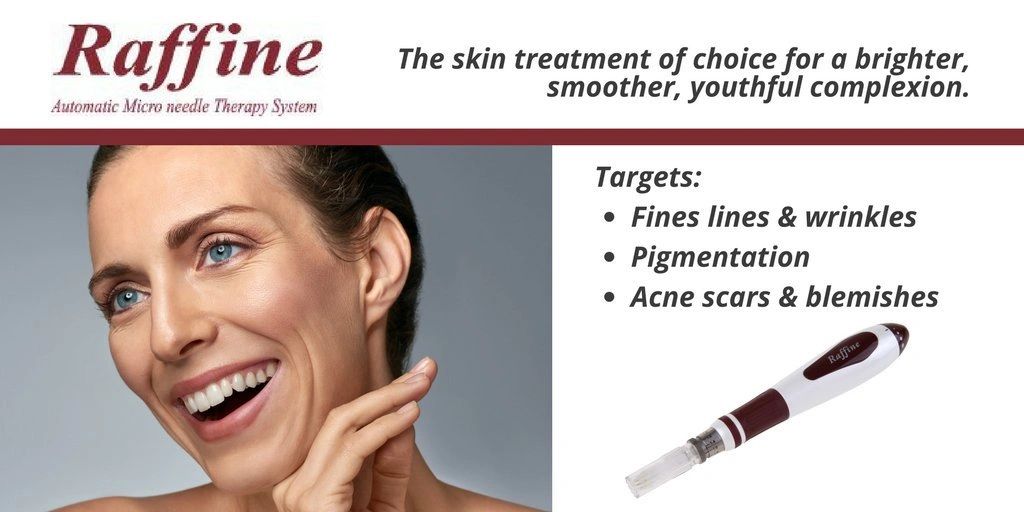 Light Therapy is a unique type of light that penetrates deeper into the skin, improving skin's structure and appearance and also providing many therapeutic benefits.
CACI/Non surgical face lift reeducates the muscles, increases collagen and elastin production and blood and lymphatic circulation.
High Frequency uses electrodes that produce a neon light and are used directly or indirectly on the skin. Blood circulation and cell renewal are increased, increased levels of collagen and elastin are produced and a healing, germicidal effect on the skin.
Galvanic has two phases: Desincrustation to deeply cleanse and soften sebum and iontophoresis to soothe and deeply nourish the skin.
Adio sonic creates sound waves which vibrate at cellular level to improve blood flow and natural healing to an area.
Manual techniques
Facial Cupping uses vacuum suction to lift and sculpt jawline and neck and decrease dark circles and puffiness in the eyes and soften lines and wrinkles in the face and relax your mind and body.
Facial Compress includes the use of customised, therapeutic herbs in a hot compress to clear and rejuvenate the skin and aids well being.
Face Reflexology is a specialised pressure treatment that creates a response in the function of the entire body.
Zone Face Lift was created by award winning Ziggie Bergman and combines traditional reflexology methods with ancient Native American shaman and New Mexico healer techniques.
PRICES
Single session: * 30 minute £38 *60 minute £60 (excluding microdermabrasion or microneedling).
Single session including microdermabrasion *30 minute £49 *60 minute £71.
Single session including microneedling *30 minutes £76 *60 minute £97.
**Discounted prices available for a course of treatments.
The use of bespoke aromatherapy blends, specially formulated products, heat modalities, massage and mindfulness techniques, may be combined to create an indulgent experience.